Dom and I started revisiting the idea of getting milk goats last week. Milk goats have always been on our minds, but since my health improved so dramatically, we've started to seriously consider it. Milk goats were on our list of goals for 2012, which never happened, and we didn't include them in our official list for 2013 but we were thinking of them.
Getting goats are a huge game changer for us. It would pull me out of my comfort zone and move us forward with our homestead in profound ways.
Since we've never had goats before (nor have we taken care of them), I was unsure of what kind of milk goat would be a good fit for our family. Here's some of the qualities we were looking for:
Good temperaments and personalities (I've heard from other homesteaders about how goats can definitely be drama queens)
Would thrive in our high desert environment
Can give a higher percentage of butter fat for soaps and cheeses
Kid fairly easily
Medium sized
Dual purpose breed for milk and meat
Comes from good breeding stock
That's a partial list, but those tended to be top qualities on our list. Yesterday I think I may have found what we've been looking for!
In the photo above are some kids from the Serena Kinders. Kinder (KIN-der) goats are a relatively new breed developed in the United States over the last twenty years. What I LOVE about this breed is the opportunity to create our own line of Kinder goats. How cool is that?!
Here's what the Kinder Goat Breeders Association says about them:
As the only true dual purpose goat bred to excel in both milk and meat production, the
Kinder goat is ideal for the hobbiest, homesteader and goat enthusiast. The Kinder goats'
medium size (averaging 100-125 pounds) makes them easy to handle, and a safe choice for
families and lone handlers, and their friendly personalities make them a joy to be around.

Kinders make a large a mount of milk for their size, and their milk tends to be sweeter and
higher in butter fat than most other breeds. This makes it ideal for cheese-making and
soaping as well as drinking. Reaching 70% of their full weight before they reach a year, with a
dress out percentage of around 60%, they are alsoa wonderful option for those interested in
raising goats for meat. They are very efficient in their feed conversion rate, and their milk
and meat have both been rated as best tasting in competitions. Hardy and thrifty, these goats
truly are the perfect breed!

Look in the breed history to read our 'in the beginning' story, and view some photos of the
early Kinders. The Kinder Breed Standard outlines what is expected in the 'ideal' Kinder, as
far as conformation is concerned. Starting Your Herd is a basic primer that explains
beginning a Kinder herd from scratch – from the 'starter kit' (Registered Nubian/Registered
Pygmy Goat) through the early selection process that will set the traits that you want to
promote in your herd.
The other thing I love even more than creating our own herd of Kinders is the fact that Jan Hodges, breeder and founder of Serena Kinders, lives a stones throw from our homestead in the greater Los Lunas area. Could that be more perfect a situation?
I've been in contact with Jan, and we're making plans to meet this Saturday. She sent me photos of her goats and I was cracking up at how cute they all are.
Dom lit a fire under my butt this past Saturday when he got that crazy "we should do this" look in his eyes. I asked
him where the goats would stay, and he came up with the plan to turn our back garage and overhang area into their shelter.
The photo on the right is what it looked like before it was painted white. As you can probably see, the overhang section of roof needs to be repaired. It's plenty big enough for goats and chickens.
Where Dom is standing is also the location of the greenhouse, which will be fenced in and off limits to chickens and goats.
It is large enough for hay storage, a milking area, pens, as well as an area for a large flock of chickens. Yes, they too are still on my mind. I originally wanted to turn 1/3 of the garage into a large chicken coop, but it looks like it would need to be less than that if we do get goats.
This is something that can happen relatively quickly. Here's the list of things that need to be done first in order for us to get goats:
Garage needs to be cleaned out
Chicken coop section built
Pens built
Feeding station built
Roof over covered area repaired
Pasture area seeded with Bronson grass and other foraging grasses and legumes
Milk stands built
Learning how to care for goats properly by working directly with a breeder and help with farm chores, learn how to help during kidding, medications, trimming and anything else related to the health and well being of milk goats. (Milking is the easy part) 
Have the duck's house and permanent habitat built and ducks settled in
Replace garage door with regular exterior door and windows
Possibly invest in solar electric fencing for the pasture since fence only stands about 3 1/2 feet tall
In the end, the decision is left in my hands since I'm the one who would need to care for them daily. Ducks and chickens are easy since they don't need to be milked once or even twice a day, but with my hands no longer hurting and my joints no longer in pain, I feel confident that I can take on this large responsibility with little to no physical discomfort.
Last year when we were considering getting goats, the topic of my joints and hand muscles cramping up was the biggest deterrent to us getting them. We needed to be honest with ourselves about what I could handle alone, and last year…I was barely able to pull weeds! If I had a hard time recovering from pulling weeds, how the heck would I be able to take on the daily chores of milking and caring for goats?
That's all different now! I look forward to moving our homestead in this new direction…
Here are more photos of the Serena Kinders: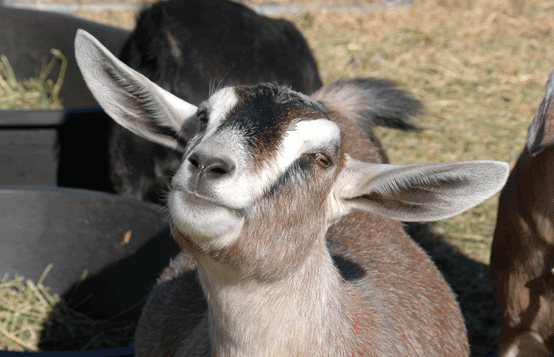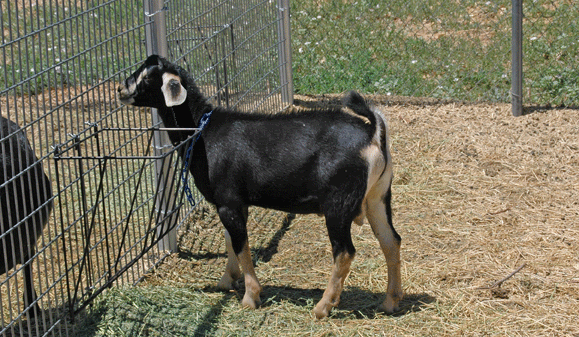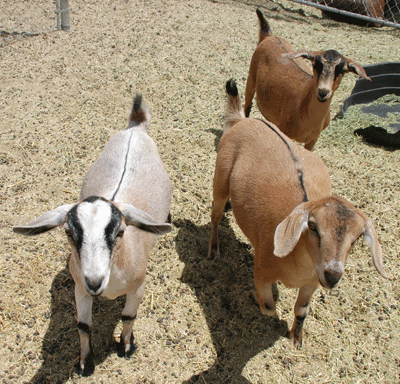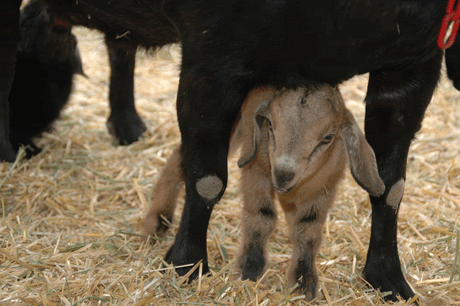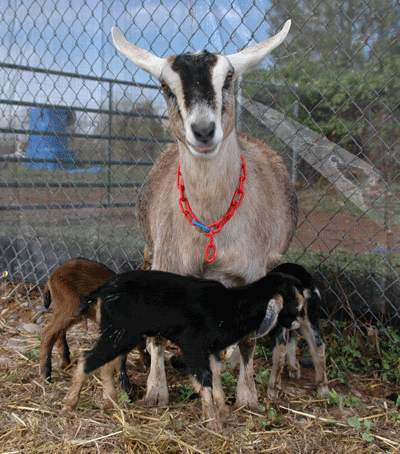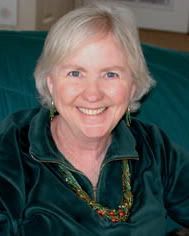 Breeder-Jan Hodges, Serena Kinders